Executive Coach Showcase: Sue Gebelein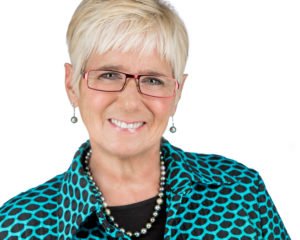 A sought-after executive coach, leadership development expert, and author, Sue Gebelein is known for her keen insight, business acumen, and unending energy. She was first author of the "Successful Manager's Handbook: Develop Yourself, Coach Others" and the "Successful Executive's Handbook: Development Suggestions for Today's Executives". She was also a contributing author to "Developing Your Global Mindset: The Handbook for Successful Global Leaders". Despite her long list of professional accomplishments, Sue presents as warm, modest, and ever willing to help those around her.
Sue's clients tell her that she asks them questions that others don't ask – questions that make them think. She also adds a sense of humor to her coaching practice. For all of these reasons, we are very grateful indeed to have her on the CPI Twin Cities coaching team!
While Sue is frequently on the road, we were able to catch up with her on one fine Spring day to interview her about her coaching work and philosophy. Here are her answers to our questions.
Why did you decide to become an executive coach?
I chose to coach executives because I am intrigued by different organizations, business stages, and what is needed from leaders in order to support both business strategy and people. I like to help others develop new perspectives and skills. In addition, I am intrigued by global organizations and the challenges global leaders face as they hold onto their own values and beliefs, while working to understand the viewpoints of others, and create solutions respectful of others.
What is your area of specialty as a coach?
I am known as a coach that links leadership with business strategy. I have three primary specialty areas as a coach. These include:
Transformational Leadership – Helping leaders determine where they need to take the business and where they need to take themselves in order to lead the new organization
Leadership Skills Development – Developing needed skills to create and drive business strategy
Global Leadership – Building global mindset, cultural sensitivity, and inter-cultural problem solving skills
I also work with HR leaders to develop talent management strategies and programs that are practical for the business (i.e., on-the-job learning strategies).
Do you believe leaders should operate authentically or conform to the expectations of the culture?
I believe it is my responsibility to help my clients figure out what they need and want to be, and whether this fits with the expectations of the organization. I often ask my clients to determine the kind of legacy they want to leave behind as leaders, and then consider how they can do that within their organization.
If a leader is struggling within an organization, it's important to determine if the challenges he/she is facing have emerged before in other organizations. Is there a pattern of behavior that is ineffective, or did the issue emerge only within a specific company and culture? If the latter is true, then the client needs to determine whether he/she wants to change his/her leadership style or his/her employer.
What do you believe are the most pressing coaching issues of leaders today?
From my perspective, the following issues are pressing for leaders:
Major Business Transformation – Mergers & Acquisitions, increase in competition, and global expansion
Work/Life Balance – More leaders questioning how much they want to give to an organization
Difficulty Finding Managers – There appears to be a growing number of people who would rather serve in individual contributor roles than management positions. This is further supported by the growing number of MBA students who state that self-employment is their primary career ambition.
What is your coaching philosophy?
My role as a coach is to be a guide, supporter, and reflector so that people can grow – but I do this with a business context in mind. Contextual leadership means that executives need to be flexible in order to lead differently in different contexts. Some things are core to who we are and can't be compromised – and some things require adaptability. Exposure to new situations (i.e., M&A, turnaround, explosive growth, etc.), while they require tolerance of uncertainty and adaptability, can significantly deepen leadership potential.
What personal values inform your work?
My work is informed by a respect for others and the strong beliefs they have, by the recognition that there are many ways to do the same thing, and by an understanding that curiosity and adaptability are necessary coping mechanisms for leaders! A leader must demonstrate "adaptable authenticity" – to be both adaptable and uniquely anchored to his core – so that he can be trusted.
Can you tell us about a recent coaching engagement?
I worked with a CEO who was promoted into this role from a SVP of Sales position. The company was growing and the CEO has just hired three new talented executives. The challenge was that, while my client knew sales, he knew very little about other business functions.
We designed a development plan that included coaching from other functional leaders within the company, participation in an executive leadership program, creation of a vision and 7-year strategy, and development of strategies for working with the leadership team (including new recruits) to drive results. We also devised a set of tactics – including feedback loops – to help him catch himself and temper a number of derailment characteristics evident in the assessment profile.
The coaching engagement was successful! The client gained significant insight into the primary business functions and how they work together to drive results. He also came to understand the concept of derailment, catch himself before acting foolishly, and accept feedback as an important development tool.
When not coaching leaders, how do you spend your time?
I enjoy hiking, running, walking, horseback riding, traveling, gardening, and reading! (Like we said – never-ending energy!)