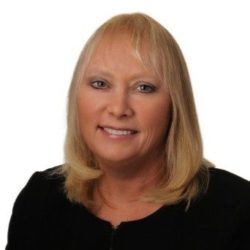 Annette Villamil, SHRM-SCP, ICF-PCC
Certified Executive Coach, SHRM-SCP, ICF-PCC
Phone: 952-915-7600
Email: accelerate@cpitwincities.com
Helping Leaders Know Themselves Better, Lead More Consciously, Serve More Richly
Annette helps her clients develop clarity in their intentions, confidence in their abilities, and commitment to act on their own behalf.  She is a Certified Executive Coach and offers insight from her 35 years of experience as a C-Suite executive, global transformational change leader, and human resource professional.  Annette's broad experiences in manufacturing, new product development, innovation, healthcare, and shared services enable clients to trust her with facilitating their journey.  Clients have commented that Annette "gets it" because she's been there and done it.
Annette's clients begin their coaching journey through work on self-awareness and a complete understanding of the strengths and natural tendencies they bring to their work and relationships.  This becomes the launching pad for developing a plan that they can then commit to, which will ultimately help them get beyond any limiting perceptions they may have.  Clients are guided in how to intentionally adopt new behaviors, and how to find ways to mobilize themselves or their teams through trustworthy influence, where they consciously balance ego, relationships, and outcomes.  Annette has facilitated behavioral and communication changes with teams using tools such as Myers Briggs, Clifton Strengthfinders, Five Dysfunctions of a Team, and Insights.  She has a deep understanding of the competencies that build great leaders.
Education and Credentials:
Annette has a BA in English from Gustavus Adolphus College and is certified through the Center for Executive Coaching in Sarasota, Florida.  She is an active SCRUM Master and a certified teacher in the Art of Convening with the Center for Purposeful Leadership.  She has led starts ups and acquisitions in Great Britain, China, Japan, Australia, Canada, and Mexico.  She was a CHRO early in her career and won the Malcolm Baldridge Award, which served to strengthen her insights into how people and organizations can systemically transform themselves.  Annette has participated in Best Buy's Women's Leadership Forum, Global Institute of Leadership, MaRS Innovation incubator in Canada, and was awarded a 12-month intensive leadership growth program at Best Buy focused on ethics, inclusion, political and cultural navigation, and authentic leadership.