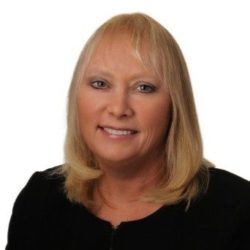 Annette Villamil
Phone: 952-915-7600
Email: annette@workingbridges.com
Helping Leaders Know Themselves Better, Lead More Consciously, Serve More Richly
I help my clients intentionally adopt new behaviors, move beyond limiting perceptions, and find ways to mobilize people through their influence, where they consciously balance their ego, relationships and outcomes. I have over 35 years in C Suite and global leadership experience in manufacturing, engineering, financial and legal services, retail, railroad and healthcare. This breadth of experience in a variety of functions enables clients to trust that I can readily appreciate their challenges and can empathize while also challenging them to grow.
Listening for Self Awareness
Leaders who are curious to know more about themselves are far more willing to participate, as they embark on the process of rediscovering their strengths and finding opportunities for growth.  I shape this very special opportunity for them, so they can be "free to listen with intent", by using assessments, 360-feedback and their own reflections. Clients quite often say "she gets it" because she's been there and done it. This provides a "safe-zone" for them to fully participate.
Annette approaches every coaching conversation thoughtfully, with a keen focus on connecting all the reflections and feedback into a menu of opportunities, so that the leader can create a learning plan that leverages the insights they've received.  In this way, they can more easily prioritize what will make the most difference, decide how to measure progress along the way, and commit to meet, or even exceed their intended goals.
Once a client has moved through the first two steps of listening to the opportunities, and creating a plan of action, I continue to regularly coach them to measure progress, and help them adjust as they learn through experimenting with new habits and behaviors. The goal is continued practice, reflection and adaptation, and ultimately, sustainable and impactful leadership.
Education and Credentials
I have BA in English from Gustavus Adolphus College.  I am certified through the Center of Executive Coaching in Sarasota, Florida. I am also certified in SHRM-SCP, SCRUM Mastery, and the Art of Convening with the Center for Purposeful Leadership. I was the HR executive for a Malcolm Baldridge Award winning company which served to strengthen my insights into how people and organizations can systemically transform themselves.  I also participated in the Global Institute of Leadership, Best Buy's Women's Leadership Forum, and the mARS Innovation incubator in Canada.  I was one of four leaders selected to drive transformational change at Best Buy in a 12-month intensive champion program focused on ethics, inclusion, political and cultural navigation and leadership.